Project Description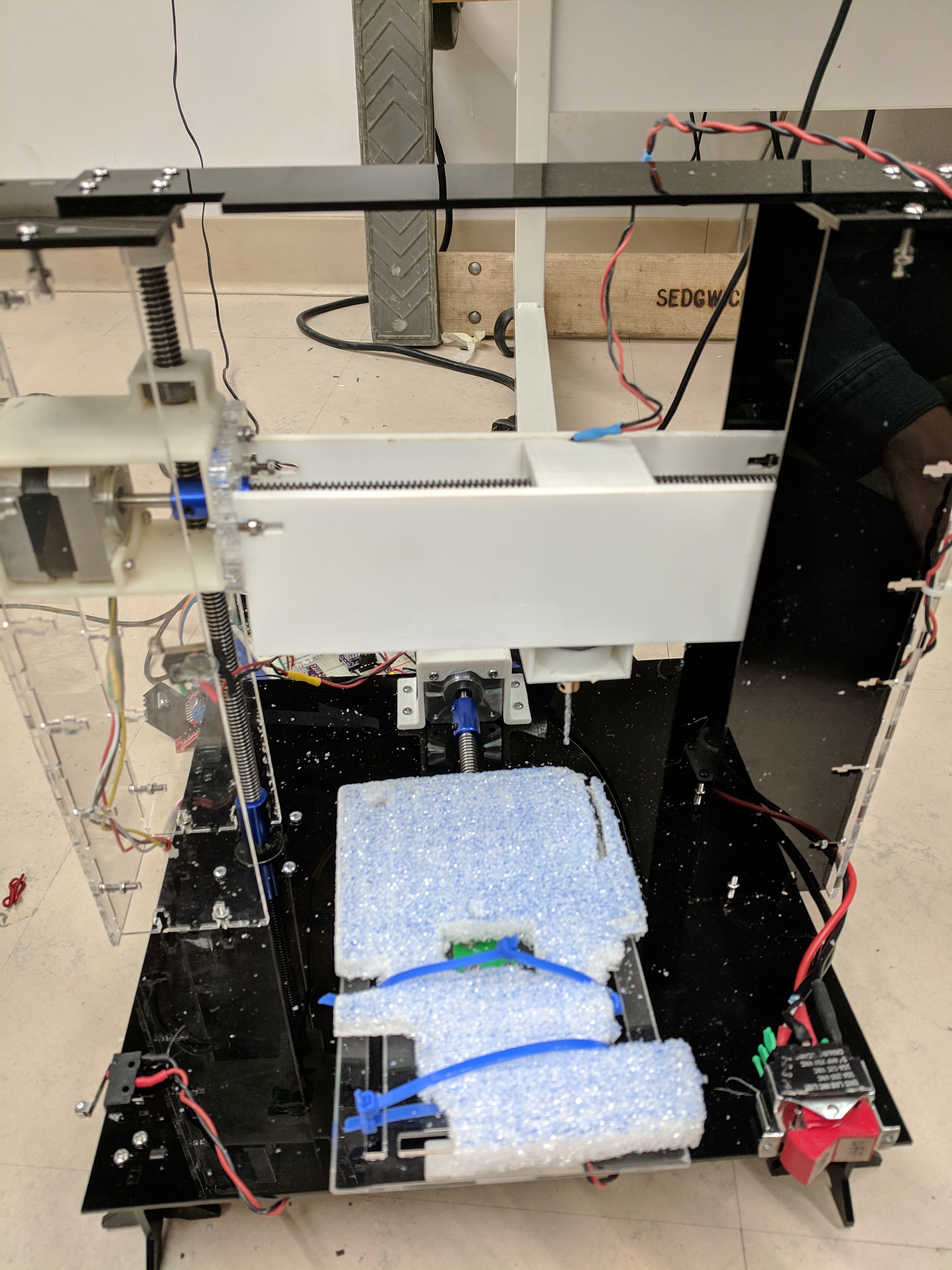 SCULPT is a device that takes its inspirations from a CNC and creates a carving of a user selected image on a piece of material.
The purpose of SCULPT was to allow a user to be able to create a carving of some image they found interesting. The motivation behind working on SCULPT was an artistic one as well as for the interesting challenge it posed. The ability to make a 2.5D carving of an image sounded like an enticing capability to create interesting pieces of work for around the house, at work, or anywhere else one would like. Beyond the artistic aspect, SCULPT could be extended to applications such as 2.5D maps to better understand the lay of the land versus contour lines, and anywhere that having a 2.5D representation would be favorable over just 2D.
In our project the following was created: a user interface in Python for loading a desired image to be carved, an implementation of a CNC machine that operated via stepper motors and precision lead screws for precise movement, and finally the software backend that converted the user sent image to the appropriate information for the physical component of the system as well as handling other aspects of operation.