Hardware
We have two microcontrollers (mc1 and mc2). mc1 is on a STK500 board and mc2 is mounted on a breadboard.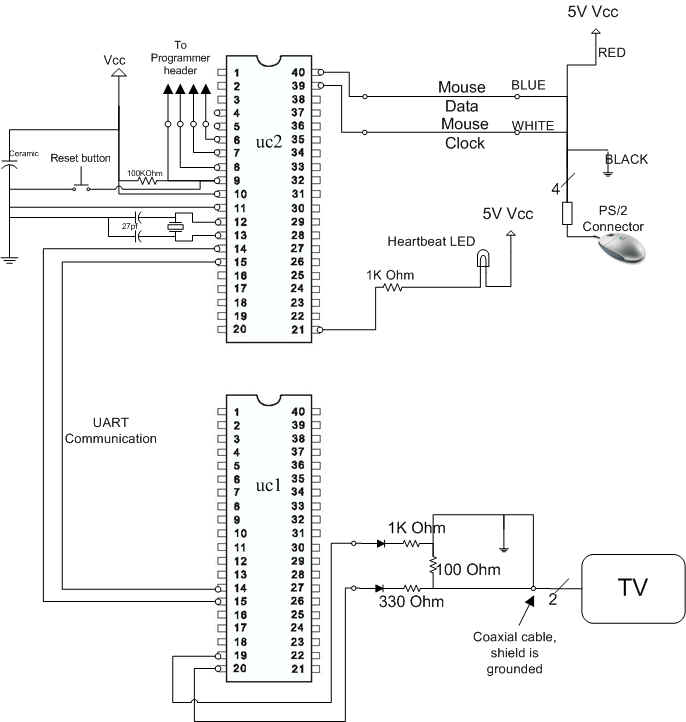 The above is the circuit diagram for the system. uc1 is on the STK500 board and pin 6- pin 13 are connected on the board similar to uc2.
PS/2 Mouse connector's signal description.
Pin

Signal

Description

Connection at Mega32

1

DATA

Mouse Data

PA0

2

NC

No Connection

3

GND

Ground

GND

4

VCC

5V DC Power

VCC

5

CLK

Mouse Clock

PA1

6

NC

No Connection
In the beginning, we used two transistors to isolate the mouse from the microcontroller[2]. With that set up, the mouse is hot pluggable. However, after spending a few days on the mouse without any success, we removed all the transistors and tried to get the problem down to as as little hardware as possible. After we got our mouse working, we just think that it is not worthwhile to try the hot plug scheme because we have already spent too much time on the mouse.