HEAD-MOUNTED EYE TRACKER
By Anil Ram Viswanathan and Zelan Xiao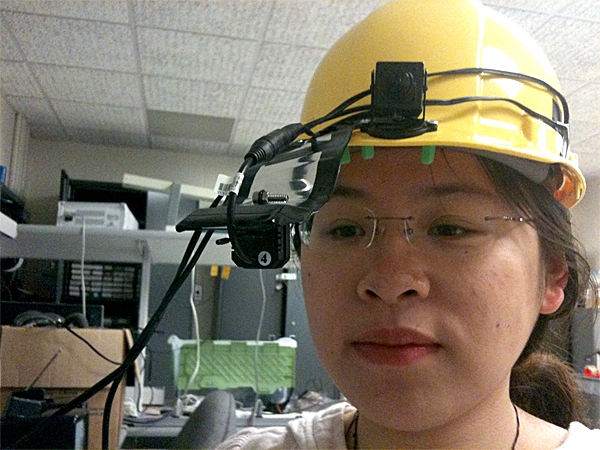 Abstract:
The goal of the project was to design and build a low-cost, light-weight, head-mounted eye
tracker, which will enable tracking of a subjects focus of gaze within his/her field of vision. The
head-mounted unit consists of a forward-looking camera to record the subject's field of view,
and a second camera to capture the position of the eyeball. Software running on a remote host
computes the position of the subject's gaze using the video feed from these two cameras, in
real-time. The unit is significantly cheaper than existing units available in the market.
Performance and encountered with various approaches is discussed.
Full report (pdf)
---