BEE HIVE TEMPERATURE AND SOUND MONITOR
By Madhuri Kandepi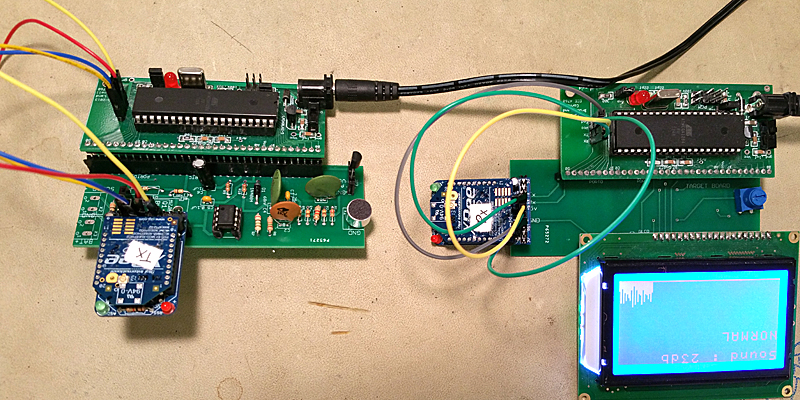 Abstract:
The goal of the project is to provide a solution for remote monitoring of a beehive to monitor the temperature and acoustics.
A transmitter module is installed at the beehive which measures the temperature and audio levels (using temperature sensor and microphone)
and transmits the information through a radio. A receiver module is installed inside the house (or any target location)
which receives the input and displays the same on a graphic LCD. The communication between the transmitter and the receiver
happen using XBEE Pro modules (Radio communication). The hive data collection unit is solar powered and weather-proof.
Full report (pdf)
---