COMPACT FIRMWARE UPGRADER FOR ROBOT SYSTEM
BASED ON IAP METHODOLOGY
By Wancheng Zhou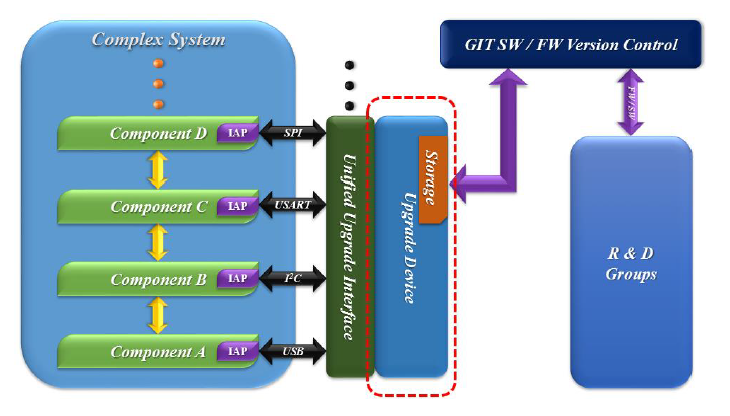 Abstract:
This project is designed to realize fast, easy firmware upgrade for complex robot systems.
It explores a solution for convenient firmware upgrade process based on In Application Programing (IAP) method.
With this system, engineers are able to upgrade the whole complex system by simply pressing a button instead
of using different kinds of programmers. It can be further connected to GIT software version management system
so that the latest, stable firmware can be upgrade anytime. In this way, engineers can avoid unnecessary time lost
on finding correct firmware during the R & D process.
Full report (pdf)
---