SEPARATION OF SINGING VOICE AND MUSIC
By Tengli Fu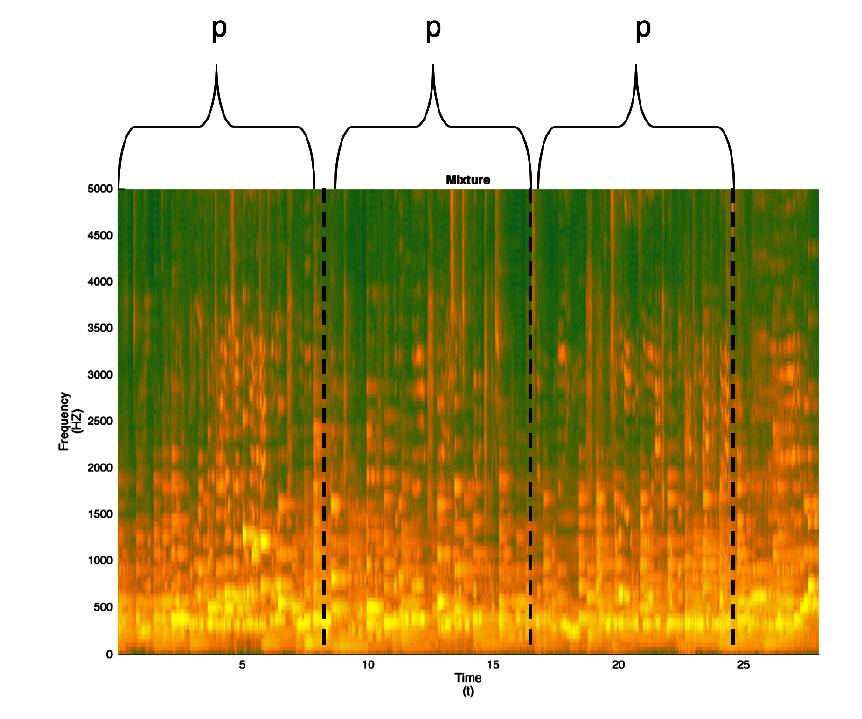 Abstract:
Separation of singing voice and music is an interesting research topic since singing voice contains abundant information, such as melody, singer's
characteristic, lyrics, emotion, etc. All of these resources in singing voice are useful for music information retrieval, singer identification, melody
extraction, audio content analysis, or even karaoke gaming. At the same time, it is also a challenging topic because existing methods are still not so
practical. Repetition is a special characteristic of music. Most songs have their own repeating accompaniment structures over which the singers lay
varying vocals on them. This work studies the repeating structure of music and implement the algorithm based on the repeating pattern of the music
background. Using repeating pattern to extract the singing voice from music has its advantage of being simple, fast, blind and automatic.
Report (pdf)
Poster (pdf)
Examples:
Mix --> Drum, Voice
Mix --> Music, Voice
---