Appendices
A: References
Chapweske, Adam. "PS/2 Mouse/Keyboard Protocol." <http://panda.cs.ndsu.nodak.edu/~achapwes/PICmicro/PS2/ps2.htm>
Health.org. "Alcohol Impairment Chart." <http://www.health.org/nongovpubs/bac-chart/>
Click figures for larger versions.
Figure 1. MainStateMachine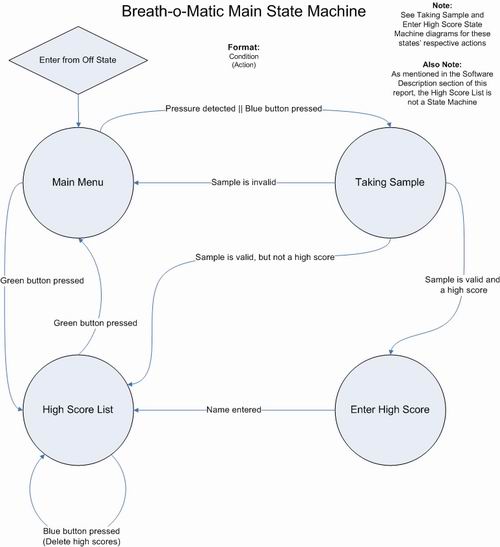 Figure 2. TakingSampleState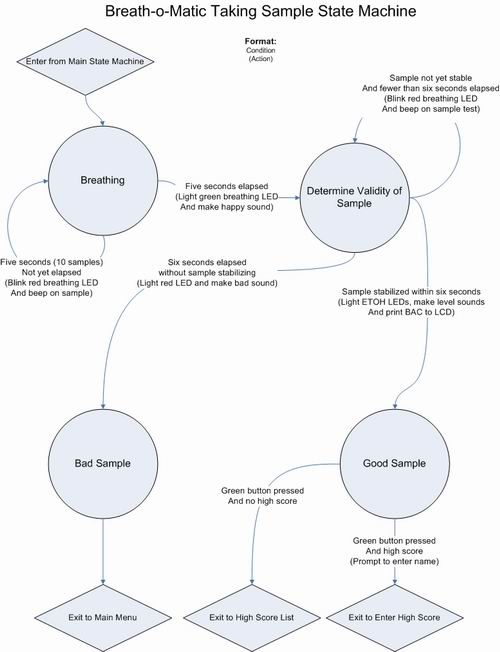 Figure 3. EnterHighScoreState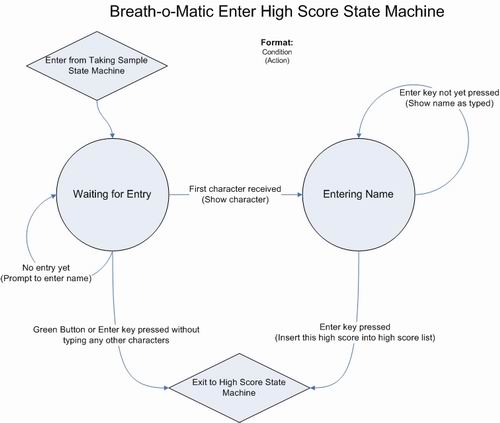 Figure 4. Circuit diagram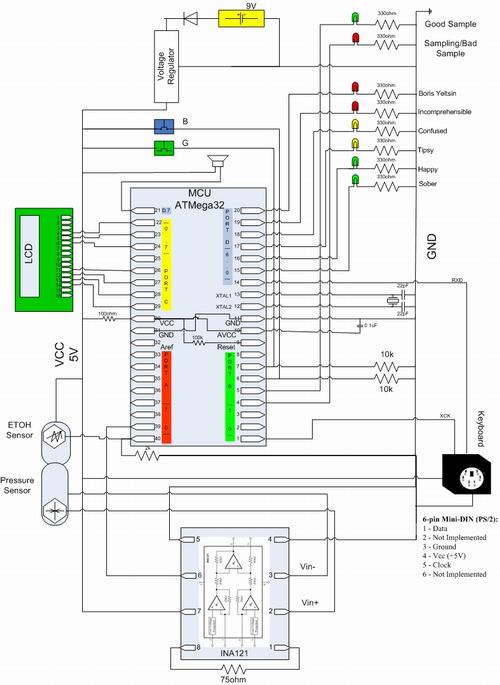 Click each picture to see a full-sized 1760x1168 version.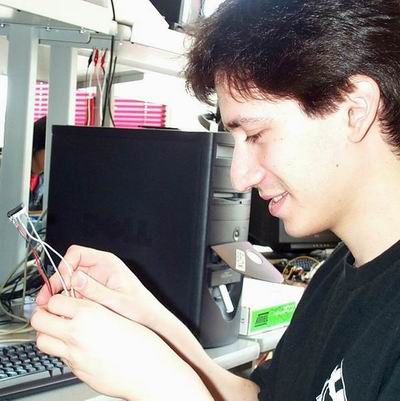 Alex examines the ill-fated power button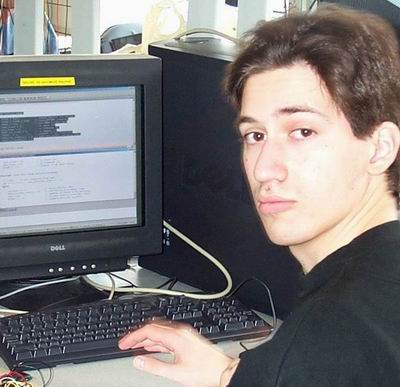 Alex during a bout of intense coding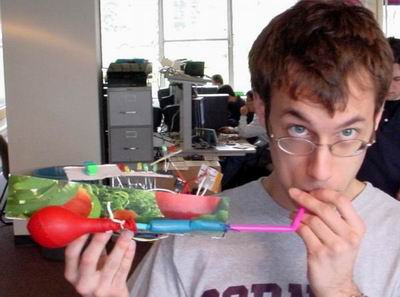 Dan demonstrates the proper use of the mouthpiece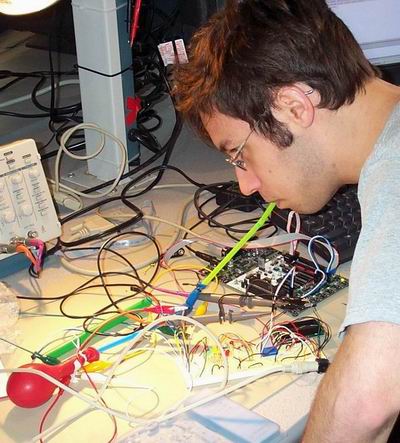 Dan soberly tests the response of the alcohol sensor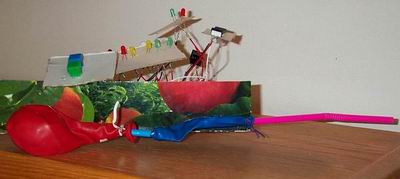 A peachy shot of the Breath-o-Matic's pressure chambers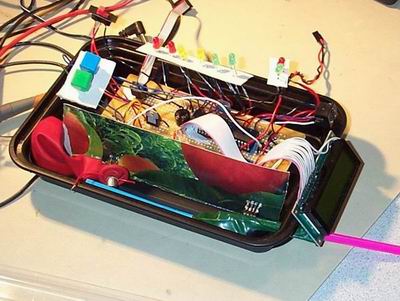 The Breath-o-Matic is Microwave Safe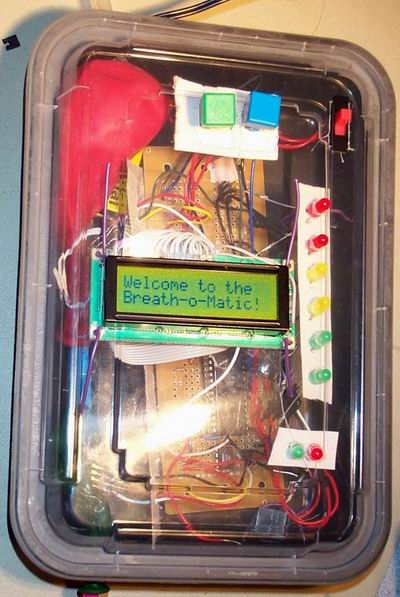 Welcome to the Breath-o-Matic!
| | | | | |
| --- | --- | --- | --- | --- |
| Part# | Description | Datasheet | Source | Cost |
| TGS2620 | Alcohol Sensor. | 2620.pdf | Figaro Sensor | 0.00 |
| ina121 | Differential Amplifier. | ina121.pdf | Lab | 0.00 |
| LM340T | Voltage Regulator | LM340.pdf | Lab | 0.00 |
| MPX2052 | Differential pressure sensor | MPX2052D.pdf | MPJA | 4.95 |
| ATmega 32 | MCU | ATmega32 | Atmel | 0.00 |
| 6Pin Mini DIN | Keyboard adaptor | | Digikey | 0.93 |
| EG1425-ND | Pushbutton Green | | | 1.31 |
| EG1423-ND | Pushbutton Blue | | | 1.31 |
| LCD-98 | LCD | LCD | Allcorp | 8.50 |
| | LEDs | | Lab | 0.00 |
| GF0401M-ND | Speaker | | Lab | 0.00 |
| | Solderboards | | Lab | 2.50 |
| 2242K-ND | 9V battery connector | | Lab | 0.00 |
| CTX077-ND | Crystal Oscillator | | Lab | 0.00 |
| | | | Total: | $19.50 |