Fetal Pacemaker
By Manasi Safaya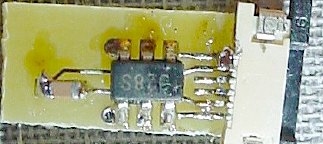 Abstract:
Hydrops fetalis (fetal death) is a life-threatening problem of severe swelling in the fetus
that develops when too much fluid leaves the bloodstream and goes into the fetus'
tissues. Among several causes that result in hydrops fetalis, fetal arrhythmia is a
significant factor. Fetal arrhythmia can be regulated by placing a fetal pacemaker in the
mother's womb that will pace the fetal heart at a set rate determined by the physician.
My M.Eng project was to develop a fetal pacemaker whose electronic circuit will be
placed in the mother's womb, lead will be placed under the fetus' rib rage and that will
provide 2-4 weeks of pacing. The pacemaker will be programmable by an external
programmer that will allow the physicians to set the fetal heart rate for each individual
fetus.
Full Report (No source code included. Please contact BRL4@cornell.edu.)