TOADFISH BEHAVIORAL ROBOT FOR FISH AGGRESSION STUDY
By Jiayu Dong, Hongshu Ye, Lu Lu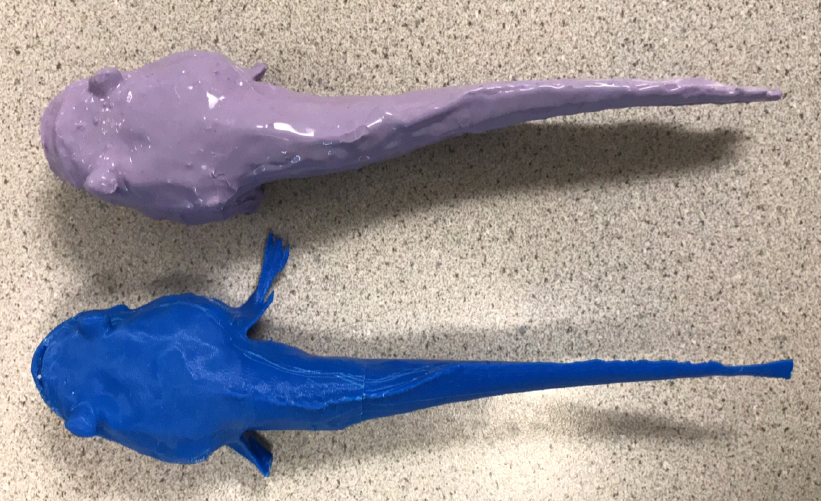 Abstract:
This project is intended to help Professor Andrew H. Bass research team from department
of Neurobiology and Behavior studying and understanding aggressive behavior between
fishes. Our group's MEng project is building a small toadfish model that researchers can
put in the tank to study fish behavior. This project can be divided into two parts. One is
the toadfish model, which is manufactured by 3D printing technology and soft silicone
casting technique, and can be moved around by a mechanical connection to the toadfish
model. The other part is waterproof speaker system, which can produce a loud sound
underwater. The environment that the fish robot model must survive includes seawater
and rough handling by real fish. This toadfish model with underwater speaker system
could bring a lot benefits for scientists to study the aggressive behavior between toadfish.
Report (pdf)
Poster (pdf)
---